Reviews
---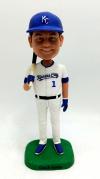 Custom bobblehead-KANSAS CITY ROYALS baseball player
Wow! It looks great!Thank you for the before pictures.Thank you so much! The model looks SO GOOD! You did a great job!!!...
Date Added: 11/03/2023 by Kent Mainquist
---

Custom motorcycle bobblehead made from picture
I did receive the package. It looks great! Thank you & thank you for getting it to me before the weekend! I appreciate it very much!...
Date Added: 11/03/2023 by Tyler Wuestenhagen
---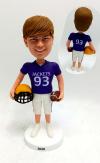 Custom football player bobblehead
It looks AMAZING!!! THANK YOU!!I approve and we're good to move forward with the shipping. Thanks so much for your help and flexibility!...
Date Added: 11/03/2023 by ANGELA SCHUTTE
---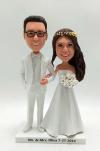 Custom bobbleheads wedding cake topper
Looks great to me! Shipping is approved! I appreciate all of your help once again, and look forward to working with you again in the future!...
Date Added: 11/03/2023 by Micah Deerman
---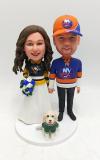 Custom wedding cake topper with sports jerseys
Just beautiful!! It looks exactly like the picture!100% will recommend to other people! Thank you so much for your amazing work. also enjoyed telling everyone how great it was dealing with this company......
Date Added: 10/10/2023 by Jill Bowman
---

Personalized Bobbleheads with car
You as well.Thank you for your fast work and communication.
And thank you so much for making the bobblehead, we loved it!!!...
Date Added: 10/10/2023 by Christopher Guidi
---