Reviews
---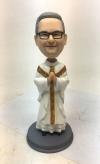 Best Gifts For Priest Custom Bobbleheads
Many, many thanks! It's perfect! I gave it to the "bobble head" this morning & he was thrilled. He said he'll get a lot of laughs & fun out of it!

Thanks again,...
Date Added: by David W
---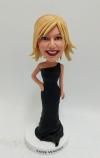 Custom bobblehead-Female in dress
You made my life awesome!!!! My boss placed the doll on Facebook and everyone was in awe! Thank you for rushing the doll and for having it arrive on time yesterday. I can't tell you how amazed and happy she was! You did a perfect perfect perfect job! God bless you! I'll give you all my business anytime I could!...
Date Added: by Floriana RR
---

Personalized bobbleheads male
That will work.
Date Added: by Colleen Thomas
---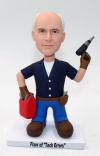 Custom Repairman Bobbleheads
Hi Lydia:
Just wanted to let you know I received my doll today. All in one piece and it looks great.
Thanks for your help on this and the quick shipment.
Karen...
Date Added: by Karen De
---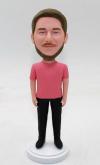 Custom bobbleheads doll
Good Afternoon,

My order was received today. And several days earlier than expected. Most Excellent.
The finished product is very good and I am very pleased with it. I've told several friends
about it and also shared the photos you had sent during the creation.
Thanks again....
Date Added: by D'Ann S.
---

Custom Graduation Bobblehead Doll
Thanks so much for the bobble head I ordered for my granddaughter; it arrived well before her graduation and she was surprised and very pleased with it as were a number of other people who asked for your website info so they could also order. Thanks again for the detail and special attention you gave to my order; it was greatly appreciated!...
Date Added: by Diane Lin
---