Reviews
---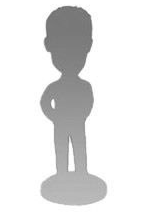 Head to toe fully customized bobbleheads for 1 person
I received the package the other day, it looks really good in person. Thanks for taking care of it so quickly....
Date Added: by Rldawson C.
---

Rock Band Drummer custom Bobbleheads
bobblehead arrived safely and on time. Love it! Thanks for all the changes I requested, we are very happy....
Date Added: by Paul C.
---

Personalized fully custom bobbleheads doll for different persons
Wow!! The package just got here – AMAZING!! It looks great too!! J

Thank you again for your great customer service. It's really cute – I think our friends will get a big kick out of it.

Thanks again....
Date Added: by Mary AN.
---

50th anniversary bobbleheads-best gifts
I just received the bobble heads and they look fantastic! Thank you for being so accommodating towards my request and making the process easy for me. I'll definite use and recommend allminime in the future.

Thanks again,...
Date Added: by Elizabeth W.
---

Wine openner custom bobble head
Received the order. Excellent work.
Date Added: by Mike DE
---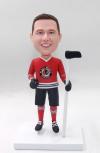 Blackhawks chicago hockey custom bobbleheads
I just wanted to sincerely thank you for an amazing job! It is honestly better than I expected and you were so quick!!!...
Date Added: by Michelle A.
---