Reviews
---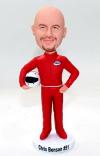 Gifts For Racing Driver bobbleheads
Thank you for the amazing work guys. The similarity is incredible. My boss loves it!
Date Added: by Maia Kumukashvili
---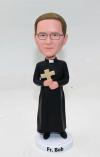 Best Gifts For Priest bobbleheads
Good morning, We got the bobble head last week just have been quite busy to reply, it was great! ... thanks so much. My father in law will love it!...
Date Added: by Marsha Ta
---

Groom carrying bride country wedding bobbleheads cake topper
I did receive the wedding couple bobble head. Looks fabulous!
There was one small issue; the date said 19696 instead of 1969. But I was able to fix it.
Thank you so much for getting it to me on time! Party is tomorrow! It will definitely be a big hit...
Date Added: by Dannielle V.
---

Custom bobbleheads- Weightlifting
THANK YOU VERY MUCH. OUR FRIEND LOVES HIS BOBBLEHEAD! I would definitely recommend your product to others. Thanks again ????...
Date Added: by Lesli A.
---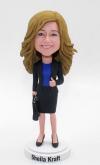 Office Lady custom bobblehead
I received the ordered
Thank you so much
I'm sure I will recommend you to my friends
Great job...
Date Added: by Kate S.
---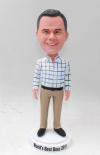 custom bobblehead- Boss Day Gift
Hi. I just want you to know how very very much our boss enjoyed receiving this bobblehead figure.
We are all very pleased with your product and have already spread your website to others. THank you for your fabulous job....
Date Added: by Luis H.
---