Reviews
---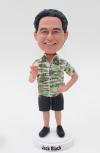 Custom bobble heads doll
Rec'd today. It is GREAT!! Thank you for your good work! It will be the big hit of his retirement party in June...
Date Added: by Melissa R.
---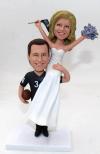 Sport themed wedding bobbleheads cake topper
Thank you so much. We received our order and we are very very happy with it. YOu did an awesome job!...
Date Added: by Kenneth L.
---

Custom Graduation Bobblehead Doll
Hi I just want,to say I love the bobble head! It's amazing and I'm glad I ordered with you all! Thank you!...
Date Added: by John W.
---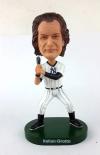 Custom Bobblehead-New York Yankees baseball player
Just received it...love it! Thank you so much. Hope your company prospers
Date Added: by Marie Ga
---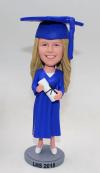 Graduation bobblehead
Lydia was very responsive to all my questions and sent me proofs of all the work they did for my approval. She was super helpful and the custom bobble head of my dad on his motorcycle came out incredible. I highly recommend this company!...
Date Added: by Theresa D.
---

Personalised bobblehead doll-Bicycling
My only suggestion is allowing a larger window of time for first proof review. Given time difference and no knowledge when to expect that first proof, I almost missed the mandatory 24 hour approval/ change window. Customer service was friendly, receptive to suggested changes, and helpful as to shipping/arrival information. It actually arrived before it was due. Very satisfied with the product....
Date Added: by Matt L.
---