Reviews
---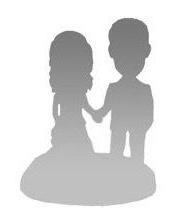 Head to toe fully customized wedding cake toppers bobbleheads
Best experience I have ever had with an online product. I wanted a bobble head for my wedding cake topper and definitely could not be happier. The bobble head looks EXACTLY like us. :)...
Date Added: by Vanessa D
---

Personalized Wedding bobbleheads
Too cute and they look just like us! Will be ordering more bobbles!
Great email exchange experience and customer service!...
Date Added: by Kristy R
---

Personalized Custom wedding cake topper-groom superman
That looks fantastic ! You have done a great job !! Thank you!
Date Added: by Monica H
---

custom bobble heads cake toppers -your own style
Bobble heads look amazing and service was great. Little pricey, but overall very satisfied. Can't wait to display it at my wedding...
Date Added: by Christina G
---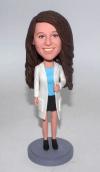 Female doctor bobblehead
Very good from start to finish. A little pricey but worth it in the end. Excellent responsiveness and delivered on time....
Date Added: by Vincent P
---

Groom carrying bride country wedding bobbleheads cake topper
Would like to re-order like to re-order. It was a BIg Hit!
Date Added: by Vincent P
---